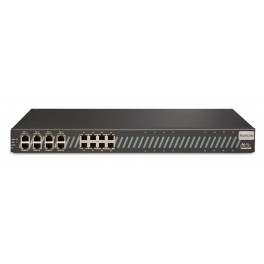 Maximize
XR1-01- Xorcom XR1000 Asterisk Appliance with 08xFXS, 1U Chassis.
Small Business VoIP PBX - XR1000 - stand-alone, pre-configured, out-of-the-box Asterisk IP PBX
The XR1000 is an Asterisk based small business VoIP PBX system supporting various combinations of telephony ports. The device supports up to 16 analog phone ports, up to 8 BRI ports, up to 30 users and up to 55 concurrent calls (SIP only); 10 for BRI / FXS.